HGV Parts at Autofast Limited
Are you in the hunt for high-quality, reliable, and long-lasting HGV parts? Look no further! At Autofast Limited, we offer a comprehensive range of OEM and aftermarket HGV parts that cater to your every need. Situated in the heart of the North West of England, our operations extend far beyond local borders. Our global reach is unparalleled, ensuring our top-grade parts reach customers worldwide.
Our HGV Part Range
When it comes to heavy goods vehicles, the diversity and complexity of parts involved are significant. At Autofast Limited, we understand this intricacy and provide an array of parts catering to different systems of your vehicle. Here's an overview of some primary categories of HGV parts we stock:
Engine and Transmission Parts

The engine and transmission form the heart of any HGV. Our catalog includes everything from pistons, crankshafts, camshafts to clutches, flywheels, and gearboxes. All these parts are designed to withstand demanding conditions, guaranteeing the longevity and efficiency of your HGV's core systems.

Brake System Parts

A robust and responsive brake system is integral for the safe operation of your HGV. Autofast Limited offers a range of brake components such as brake pads, brake discs, calipers, and more. With our parts, you can ensure your vehicle's stopping power remains reliable and consistent.

Suspension and Steering Parts

Our collection also includes parts for your HGV's suspension and steering systems. We stock everything from shock absorbers, struts, control arms to steering racks and tie rod ends, ensuring a smooth ride and precise control for your heavy goods vehicles.

Cooling and Exhaust Systems Parts

To help your HGV maintain optimal temperatures and clean exhaust, we supply parts such as radiators, water pumps, thermostats, exhaust manifolds, and catalytic converters. These parts play crucial roles in preserving the health of your vehicle's engine and reducing its environmental impact.

Electrical and Lighting Parts

We understand the importance of good visibility and a reliable electrical system. That's why we provide a variety of lighting and electrical components such as bulbs, headlights, taillights, alternators, and starters.
HGV Parts From All Leading Manufacturers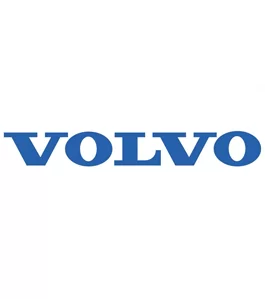 Why Choose Autofast Limited for Your HGV Parts?
At Autofast Limited, we combine extensive industry knowledge with premium quality products to give our customers an unmatched experience. Our selection of parts goes through a meticulous quality-check process, ensuring you receive only the best.
Export and Delivery
Thanks to our established connections in the delivery and export market, we offer swift and hassle-free delivery worldwide. Regardless of your location, Autofast Limited guarantees your parts arrive safely, securely, and promptly.
Our HGV Parts Collection
Autofast Limited prides itself on an extensive collection of HGV parts. From brake components to engine parts, from transmission items to cooling systems, our range is diverse and all-encompassing.
OEM Parts
Our OEM parts promise optimal compatibility and superior performance. Manufactured by the original equipment manufacturer, these parts ensure your HGVs maintain their top-notch quality and performance.
Aftermarket Parts
In addition to OEM parts, we offer a broad selection of aftermarket parts. These alternatives offer a cost-effective solution without compromising on quality or durability.
Speak with the team
bool(false) string(14) "Sub Categories" bool(false)
Speciality: Vehicle Diagnostics
Autofast Limited doesn't just supply HGV parts – we also specialise in vehicle diagnostics. Our advanced diagnostic tools and expert technicians provide a precise overview of your vehicle's health, pinpointing the exact parts you need.
Find out more
Frequently Asked Questions (FAQs)
Can I order HGV parts from Autofast Limited if I live outside the UK?
Absolutely! Autofast Limited has strong connections in the delivery and export market, enabling us to ship our parts worldwide. No matter your location, we can get the parts you need delivered to your doorstep.
What kind of vehicle diagnostics services do you offer?
At Autofast Limited, we provide comprehensive vehicle diagnostics. Using advanced tools, our experienced technicians can accurately identify any issues with your HGV, pinpointing the exact parts that may need replacement or repair.
How do I know which parts are right for my HGV?
Our expert team is always on hand to assist you. We can guide you through the process, ensuring you get the correct parts for your specific HGV model. Additionally, our vehicle diagnostics service can help identify exactly what parts you need.